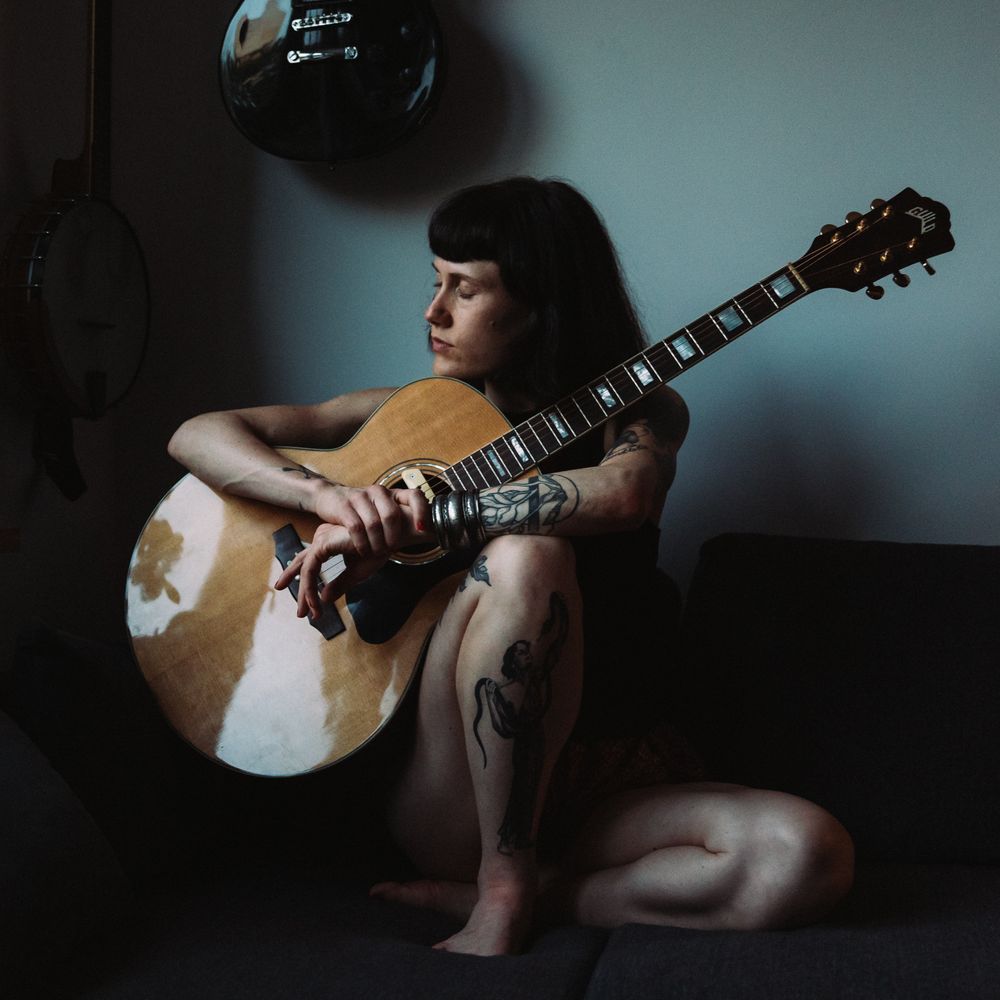 MORIAH WOODS
USING songwriting to transform suffering into a deeper understanding of the world
ABOUT
Poland based, Colorado singer-songwriter, Moriah Woods is an independent multi-instrumentalist whose musical expression at its core is a marriage of lyrically driven folk and an introspective unraveling of the vulnerabilities of the human condition.

Whether with a full band or solo the perceptible notes of raw and intimate story-telling, shamanic atmospheres, and true grit create a deep and intimate musical experience in which the sound of silence is as important as the unique timbre of her voice, gaining Moriah Woods recognition as a multifaceted and authentic songwriter transforming darkness into beauty.
 
BACKGROUND
In her late teens, busking in the streets as she hitchhiked around western USA, exposed Woods to the depth of sorrow in other nomads and outcasts that awoke her to the gut wrenching power of authentic storytelling. Woods left the confines of her classical background and began an introspective songwriting journey to process her own observations of the world and struggles with mental health.  Eventually settling back in her home state of Colorado, she began attending open mics until she was offered the possibility of going to Poland where she began her musical career in 2014.
The question most often asked; "Why Poland?"
Woods explains simply, "Sometimes you need to leave all of you behind in order to discover who you really are. All the stuff you think you're leaving will creep back in. That's where the work lies."
PROJECTS
Since her arrival in Poland Moriah Woods has released two studio albums, as well as the 2015 self-titled album as a member of The Feral Trees and 2020's Our Voice / Nasz Głos for women's rights with prominent Polish songwriter Anita Lipnicka and nearly 50 other well known women in Poland, amassing over 1 million collective streams and coverage from several major media outlets such as Dzień Dobry TVN. She has supported such artists as LP, Rodrigo y Gabriela, Emma Ruth Rundle, Anneke Van Giersbergen, DBUK, William DuVall, John Garcia (Kyuss), and more... And has been a guest on the Ram Dass music series Soul Land Music hosted by Love Serve Remember Foundation. 
NEW ALBUM
Moriah Woods' third album 'Human', Set to release December 16th, 2022, is an intimate follow-up to her 2019 album Old Boy, inspired by the passing of her father and the catalyst that began the process of examining suffering and its purpose more deeply in 'Human'. 
"Witnessing someone you love lose their life to mental illness and addiction, and also experiencing it yourself has given me a sense of responsibility to share what I've received by dissecting the inner workings of my own mind.
Beginning in 2020, reflection on the self moved outward as we entered the pandemic. Several inspirational humans have influenced the content of the album such as David Attenborough, Fred Rodgers, Dr. Anita Johnston and Ram Dass - whose talk is featured in 'What Goes Up' courtesy of Love Serve Remember Foundation
"I've come to regard suffering as a vital, integral, if not, the most important part of my human experience thus far. I'm learning that within it lies the possibility of understanding a little more about the great mystery that is the human experience. I believe that in order to understand our rapidly declining world we first need to understand ourselves."